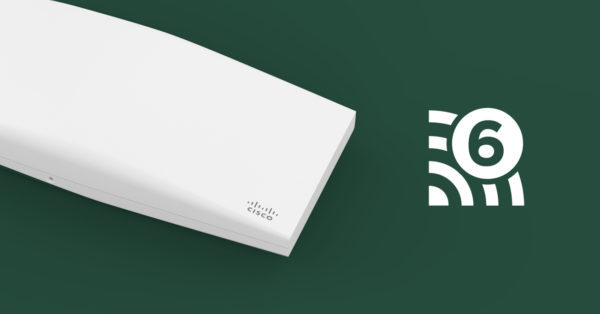 What foundations do you need so your network is really ready for WiFi 6?
Many businesses do their best to stay ahead of the curve with respect to technology. At least they probably do their best to keep up with the latest tech. Wi-Fi 6 is currently pitched to provide the best possible experience for their network users (employees and customers). Ultimately, the technology should be a top consideration for businesses that want to ensure their network users can get the best use out of the tech services the business provides. Companies of this nature are often found in highly competitive industries e.g: higher education, luxury retail and entertainment venues. Poorly performing wireless can quickly drive their customers across to use an alternative solution 3G/4G for example.
Many businesses nowadays have integrated high-bandwidth applications into their business processes as well. Examples of this are real-time cloud data backup (for servers as well as individual client machines) and HD video / streaming for conferencing in enterprise workspaces, huddle spaces and meeting rooms. The increased bandwidth of Wi-Fi 6 will ensure a better user experience.
The current trend is that businesses want to build high-density wireless networks. This includes public spaces, universities, stadiums, and theaters. The issue for most is that they're not sure where to start. Companies are often trying to capture usage data about their audience so that they have a metric to make some considerations from. Thus they need people to 'sign in' to use the Wi-Fi service (this also needs to be done in order to remain GDPR compliant). With older versions of Wi-Fi, the network can get saturated very quickly, this in turn causes users to switch to alternative options quickly. When this happens the visibility of users and their login credentials are gone. Use cases like this have been very difficult to implement with older versions of WiFi, but thankfully this is possible with Wi-Fi 6.
A great example of the implementation of WiFi 6 infrastructure is the service provider i-Shanghai in China. This provider has now integrated Wi-Fi 6 access points into each of its digital kiosks. These kiosks now offer free Wi-Fi and are used for tasks such as looking up local information on large digital displays. The APs provide an aggregate of 6 Gbps of bandwidth and can deliver free Wi-Fi to more than 1,000 connected devices. This is a 4x improvement over Wi-Fi 5. The system is built with open data interfaces for the public security system. This is designed so that the system can perform security analysis on the sessions it is providing. Also, the data from Wi-Fi can be used to analyse crowd flows.
Obviously, any business can adopt Wi-Fi 6 however, those that have just deployed 802.11ac Wave 2 might not see a large enough jump in benefit unless they fit the profile of the use cases listed above. Once the decision to move to adopt Wi-Fi 6 has been made, it's time to start thinking about how to prepare for it. Here is what GGR would recommend.
3 steps to you get ready for Wi-Fi 6
Make sure that the wired network has been refreshed. Ultimately the wired network forms the foundation of the wireless portion of your network. Basically, WiFi 6 has a cascading effect down to the network core. Increased bandwidth provided by WiFi 6 can saturate the wired edge.
At the same time, another feature to consider is unified management – this essentially becomes a must-have feature. The addition of this feature makes it possible to manage security and access policies via a single dashboard. In addition to this, changes can be propagated across both wired and wireless networks at the same time. It is important to remember that a wireless network is only as good as it's wired backbone.
Get on board with AI-based operations management. The great advantage of WiFi 6 is that the notion of a business becoming hyper-connected, where virtually everything is connected to one common network is now truly a reality. This will enable businesses to create new processes that will drive productivity to new heights. The only issue of implementing a hyper-connected environment is that complexity now goes into the upper stratosphere. A recent survey by ZK research found that 61% of companies have little or no confidence that they are aware of all of the devices which are connected to their network. This problem multiplies exponentially as the volume of devices we use increases. The reality is that humans cannot work at a fast enough rate to maintain a view of everything and find insights in the data. Machines, on the other hand, can do this within a split second! In order to implement a successful WiFi 6 network, it is safe to say that the use of an artificial intelligence-based operations tool becomes a necessity.
Given the trends of IoT, it is going to be a future requirement for networks to have additional resources available in order to ensure that hundreds if not thousands of additional devices can sit on a network. WiFi 6 opens the doors for this to be a possibility. Many verticals have closed networks for specific business functions. Examples of this are the electronic shelf labeling network in retail, student management across education campuses, and diagnostic networks in hospitals. The reality is that Digital Transformation and the Internet of Things (IoT) will result in a convergence of these networks. It is imperative for network professionals to prepare for this to happen by understanding the size of these networks, the protocols that will be used as well as the security implications that will be introduced.
It is safe to say that the WiFi 6 era is now nearly upon us and as a result, as IT leaders we need to get a grip of the technology and understand if it is right for us, right now. If it is, then we must start the process of educating ourselves and our teams about it now. Assuming this is done correctly then deployment either now or in the future should be smooth and risk-free.