Wireless Networking
Superior WiFi Solutions, No Matter How Demanding The Conditions
Since 1999, GGR Communications has been implementing high performance WiFi solutions in challenging environments. From reliable Enterprise WiFi solutions, through to indoor and outdoor high density WiFi deployments, GGR offer a range of solutions from multiple vendors, each of which can be custom designed to suit our customers' business needs and budgets. 
Designing and deploying an effective wireless network can be challenging. Environmental elements, RF Interference and security concerns can all be limiting factors. Leveraging our wireless expertise, GGR Communications work hand-in-hand with our customers, taking full ownership, with one point of contact, to provide the highest quality end-to-end, turn-key, solutions. Our wireless networks are proven, secure and scalable, and will fully integrate with your existing wired network.
Cisco Enterprise WiFi
Cisco's Aironet are the first devices to feature Multi User Multiple Input/Multiple Output protocol. MU-MIMO allows for several spatial data streams off a single access point providing multiple virtual interfaces for your end user devices to interact with, hence reducing traffic bottlenecks and allowing for transmission of larger data payloads.
Cisco's Aironet Access Points were the first devices to feature Multi User Multiple Input/Multiple Output protocol. MU-MIMO allows for several spatial data streams off a single access point providing multiple virtual interfaces for your end user devices to interact with, hence reducing traffic bottlenecks and allowing for transmission of larger data payloads.
Cisco Aironet also offer true high-density wireless connectivity, with their new 3800 & 4800 series devices. This new generation of APs can support up to 400 concurrent connected devices at one time and boast wireless throughput speeds of 5.2Gbps. In order to accommodate this new standard of transmission speed, the high-density Cisco Aironet devices support Cisco's multigigabit technology, allowing for both the AP and switch interface to have their port speeds defined in their software, providing speeds up to 10G, over standard Cat5e, extending the life expectancy of your structured cabling.
All of Cisco's Wireless solutions are fully manageable, either via the Cisco Wireless LAN Controller or by the Mobility Express Cloud platform, which is better suited to Small to Medium size deployments. Both options offer a simple and intuitive GUI, allowing for quick deployment with WiFi best practices set as a default. Cisco wireless management platforms deliver the ultimate set and forget experience. All of the components of your WLAN instinctively work together to self-optimise, selfheal and provide out-of-the-box security measures without any human intervention.
Cisco wireless management solutions delivered through GGR Communications offer fast, intuitive secure WiFi with price points to meet all business budgets.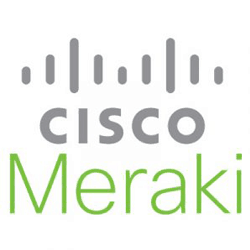 Cisco Meraki WiFi
Since their acquisition by Cisco in 2012, we at GGR Communications, have been delivering major Meraki Enterprise LAN and WLAN solutions to our customer base, with specific proliferation in the Education sector.   Cisco Meraki's innovative solutions simplify complex technologies, providing accessible interfaces enabling our customers to manage, adapt and grow their network with effortless, zero-touch, deployment.
Since their inception as a Cloud Managed WiFi vendor, Meraki have grown their portfolio to include switching, security, voice and even CCTV. All of which can be managed via their, leading-edge, Meraki Dashboard. Within the Dashboard, our customers are able to configure Access Points, create and manage splash pages, monitor the health of their LAN, report on end user analytics and police users' activity.
Meraki are also renowned for their Mobile Device Management solution. Via their Dashboard, GGR Communications are able to offer our customers access to unified management of their users' mobile devices, Macs and PCs, allowing for the enforcement of device security policies, the deployment of software and apps, and the ability to perform remote, live troubleshooting on all of their managed devices.
With GGR's design expertise, Meraki's striking design aesthetic, the best in market Cisco hardware and their prized Cloud management platform, this makes for an irresistible network proposition for all types of businesses.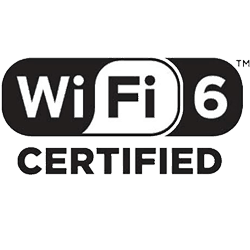 WiFi 6
Every new WiFi release brings all new improved performance stats, as well as new confusing acronyms. 802.11ax, or as the WiFi Alliance has sensibly decided to call it, Wi-Fi 6, is faster than previous iterations, but not simply by boosting historic stats and metrics. WiFi 6 can deliver dramatic user-experience improvements, not just by offering transmission speed increases, but, more importantly, by providing greater wireless bandwidth, delivering significant efficiencies in wireless traffic and eliminating bottle necks.
Here at GGR, we've observed that WiFi has become the pre-eminent network access medium, but this does not come without its problems. As end users, we are constantly surrounded by Wireless Access Points and thirsty end user devices, all competing for the same airspace. With the advent of IoT devices/networks, this is already proving difficult. In fact, under the current generation of WiFi the 2.4Ghz frequency is all but completely saturated. Now whilst the WiFi 5/802.11ac has tried to mitigate these issues with the introduction of increased modulation, higher number of transmission channels and improvements such as MU-MIMO, these improvements can only be felt in a "goldilocks zone" of pristine conditions. 
The real game changer for the next generation of WiFi will be OFDMA (Orthogonal Frequency-Division Multiple-Access). If you were to observe your wireless network, you'd see a lot of inefficiencies. On each 20mhz WiFi channel there's capacity to carry a payload of 23KB, but the average transmission Frame is only 0.35KB. These small frames are hogging all the bandwidth on that channel for the duration of the transmission. This leads to a lot of wasted airtime. OFDMA will put an end these deficiencies. Through OFDMA multiple clients can send up to 9 frames in the same window, in full duplex mode, with increased transmissions speeds approaching 14Mbps per channel. WiFi 6 will have a seismic impact on our interactions with our networks, the number of user groups on those networks and on the return in our investments in wireless technologies.
WiFi 6 will become the most important access medium to your network. GGR can see that this will greatly benefit congested office spaces, IoT deployments, High Density requirements, Public Facing networks and Stadia WiFi. GGR offer a range of WiFi 6 capable vendor solutions, enabling your network to get ready for the next evolution of network access technology.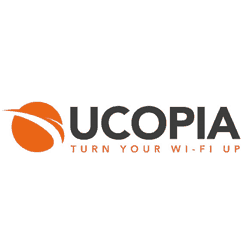 Ucopia Guest Access and Marketing
For Wireless deployments where a high degree of user analytics and information collection is required, GGR Communications offer Ucopia based solutions. These solutions specialise in the monetisation of large, free WiFi deployments, allowing businesses to actively push marketing to their customers.
GGR Communications have also developed a custom solution for exporting, aggregating and correlating all information from the network infrastructure, providing end to end traffic visibility in near real-time, using Splunk based reporting and analytics. This data can then be shared to other data analytics solutions via standards-based APIs.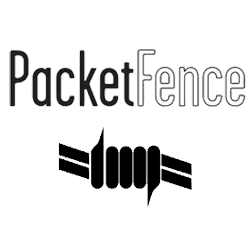 PacketFence Customised Portal
For more complex and customised WiFi requirements, we offer a fully customised PacketFence portal which we can extend to suit our customers' requirements.  For instance, time restricted access, device detection-based admission and time-limited access codes.
PacketFence can also be integrated with Nessus or OpenVAS and have policies defined so that all Guest devices are scanned for known vulnerabilities on joining, and then sandboxed according to a defined security posture. More advanced features are also available, including access payment management, social media signup, SMS/email signup and self-registration.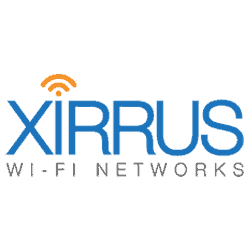 Xirrus Riverbed
GGR Communications have a breadth of experience providing WiFi solutions to large-scale Event and Stadium customers. For exceptional high-density deployments, we advocate the application of Xirrus WiFi technology. Using Xirrus' multi-radio Wi-Fi platform, GGR Communications are able to provide a far superior, high-density user experience to thousands of end users at any event. Using Xirrus' High Density Access Points, GGR are able to reduce the amount of equipment deployed by up to 75 per cent and decrease the total cost of ownership as much as 50 per cent, versus competing products.
All Xirrus Access Points can easily be managed from anywhere with cloud-hosted XMS-C network management, or the Xirrus' on-premise XMS-Enterprise offering. Xirrus integrates Application Control in every Access Point to provide complete visibility and capability, prioritising business-critical applications across the entire network.
Xirrus offer a range of outdoor high-density Access Points specifically built to withstand weather conditions such as dust, rain and wind.  They are sealed in a hardened case, enabling simple Wireless LAN in the most demanding outdoor environments.
Xirrus Riverbed is a leading provider of high-performance wireless networks. Their solutions perform under the most challenging circumstances, offering consistent 'wired-like' performance, with superior coverage and security.