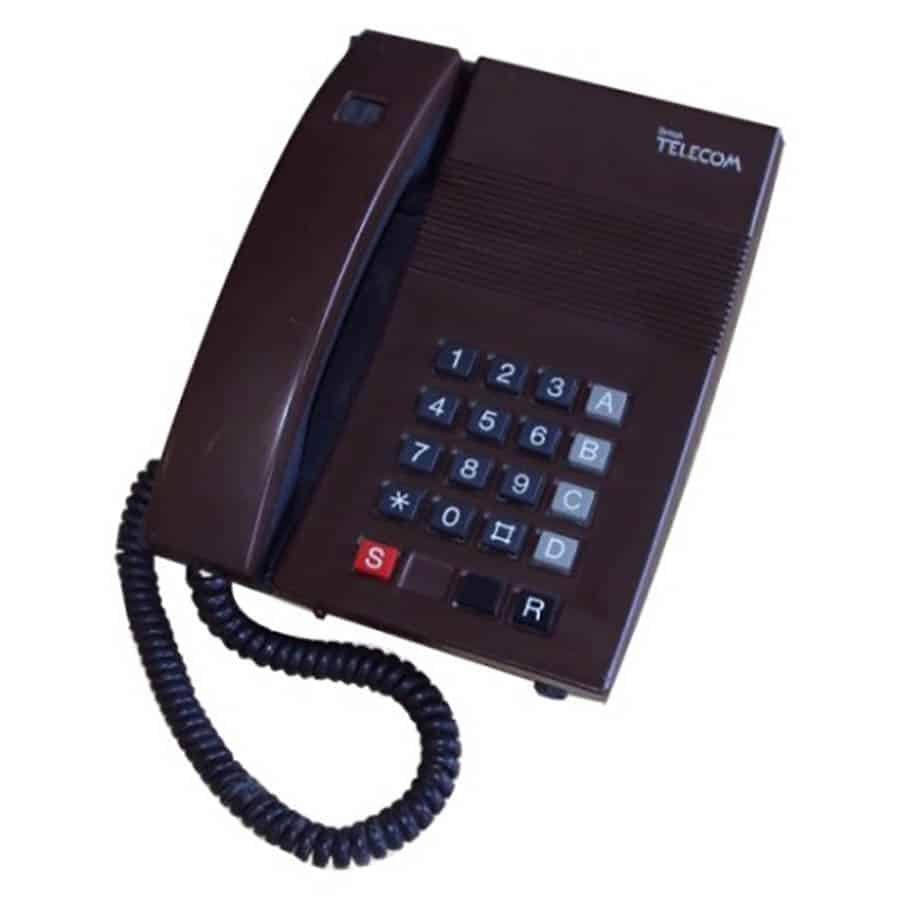 It is common knowledge amongst telecommunications experts that ISDN is a dying technology. BT will begin with a cease in the supply of new ISDN lines in 2020. They intend on moving to a full migration by 2025, permanently switching off ISDN networks. The BT ISDN switch-off will affect every business still using ISDN – especially if you're seeking to invest in or upgrade your current business telephone system. Although the goal of switching off ISDN lines by 2025 is ambitious it is not going to be possible to order new ISDN lines after 02/01/2020.
The truth is ISDN's days are numbered. The question is… is your business ready?
What is ISDN?
ISDN (Integrated Service Digital Network) is a telecommunications technology that enables the transmission of digital data via standard phone lines. Known as the original high-speed internet service, it can be used for voice calls as well as data transfers. ISDN sparked high-speed internet development between service providers in the 1990's and revolutionised internet use.
ISDN is a communications technology that relies heavily upon physical infrastructure. This includes copper wiring and fibre (ISDN 30). ISDN came to prominence because it provided the opportunity to transmit/receive voice and data using the same lines. Unfortunately, however, the ISDN system requires a PBX (Private Branch Exchange) or group of PBXs in order to operate.
A system of this kind also requires staff and resources to administer and maintain the equipment. Since a PBX is built around physical connections it is challenging to add and remove lines as the ISDN system requires someone to physically add and remove lines within the PBX as well as configuring software.
But Why Is the ISDN Phaseout Important for Your Business:
The BT ISDN phaseout marks the next evolution of telecommunications technology. Although ISDN technology has been continually updated, ISDN technology still costs a large amount to maintain and run. Although the 2025 date for phasing out ISDN has not been set in stone by BT, it will not be possible to purchase new systems that use ISDN after 2020. If your business currently runs on an ISDN/PSTN based system now would be a great time to start exploring the alternatives that are available.
What Are Your Options?
If you want to reduce your business costs, increase your scalability and have a more reliable phone system then a Hosted Telephony system is what you want to consider. Hosted telephony is a complete business phone system, delivered via the internet and provided by a host and/or telephony company.
IP Technology:
IP (internet protocol) technology is incredibly advantageous for business, and many are beginning to realise the endless benefits. When it comes to facilitating communications, organisations are able to use IP technology to build a single infrastructure that supports both their voice and data communications needs.
After the ISDN phaseout, all physical phone lines will be superseded by IP technology, which is vastly superior to what has been used in the past.
What exactly is VoIP?: 
Voice over Internet Protocol (VoIP) is a telecommunications technology that allows users to make calls using the internet, rather than using traditional telephone systems. The foundation for VoIP is that the system converts sound into digital signals which are then transmitted using a broadband internet connection. By making use of SIP (Session Initiation Protocol) trunks it is possible to introduce a large amount of flexibility. SIP trunking offers a flexibility that is not available through traditional ISDN. Unforeseen circumstances can affect traditional telephone services, such as damage to lines, moving offices or weather issues. By using a hosted UC solution with a SIP trunk it is possible to protect business customers by increasing reliability and survivability during unexpected service interruptions, it provides continuity of service by systematically re-routing incoming calls to other offices, voicemail boxes or employee mobile devices. The use of a hosted UC system eliminates the requirement for a large amount of infrastructure to be physically installed and puts in place a system which is easier to manage via an online control panel. Using VoIP introduces several benefits for businesses which implement the technology:
1. VoIP is Incredibly Cost-Effective
Most importantly, the cost of using a SIP-based VoIP telephone system is much lower compared to an ISDN telephone system. It is also possible to reduce the cost of long-distance or international calls as most SIP/VOIP providers offer favourable rates. The cost of conducting long-distance phone calls is also a much lower cost when using a VoIP/SIP provider. It's important to remember that VoIP eliminates the requirement for masses of on-site equipment needing to be installed and maintained. 
2. Easy setup & maintenance
One big consideration to remember when setting up and maintaining a VoIP system is that it is a much simpler job compared to a traditional telephone system. In addition to this, there are huge cost savings to be made. This is largely because there is so little on-site equipment required compared to traditional ISDN networks. Technical staff can also be based centrally with a VOIP system and respond to incidents/requests remotely if required.
3. Greater Control
Furthermore, a VoIP system allows you to take complete control of your telephone system by providing an extensive range of virtual call handling and management features. These are all operated through an easy-to-use web interface. Ideal for managing voice connections for home-workers or multiple sites.
4. Freedom & Portability
VoIP technology allows you to adopt a more adaptable and flexible approach to the provision of your telephony services. The great thing is that most importantly, physical location is of no concern as long as a reliable internet connection is available. In addition to this, VoIP systems can provide notifications via email whilst you are traveling. 
In Closing:
As you can see, the big BT ISDN switch-off is ultimately as much an opportunity as it is a challenge. The one thing we can be sure about is that the end of life for BT ISDN is just around the corner. The challenge is that we need to make sure that our businesses are prepared for it. Ultimately you need to make the 'ISDN Phaseout' an opportunity for your business in order to cut costs and implement strategies which be scalable and allow your business to grow.
To get help with upgrading your telecom system just get in touch.